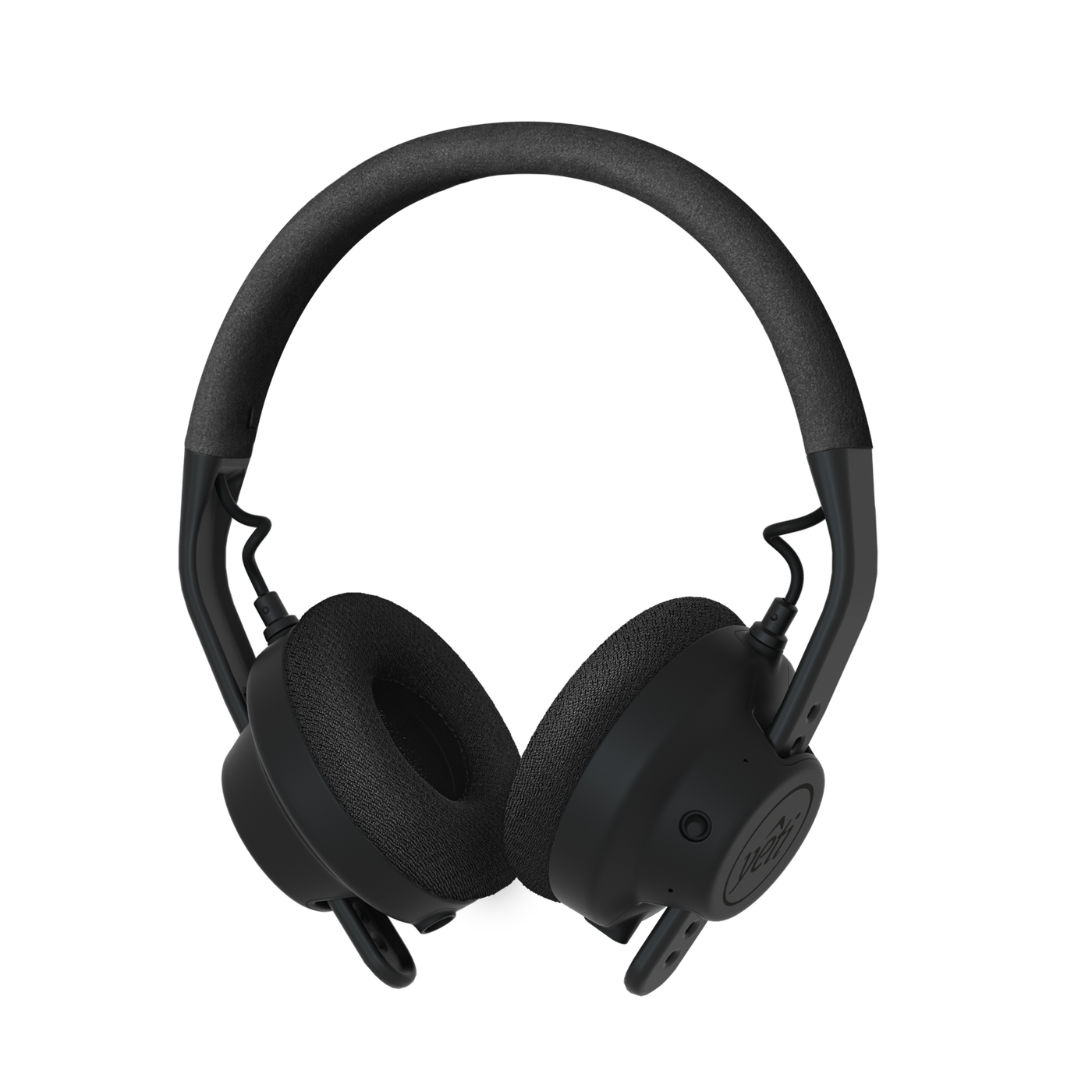 We celebrate 10 strong years of Pan-Asian music collective and close friends of the family Yeti Out. Tuned to the DJ crew's custom levels, these Bluetooth headphones are created for the studio, on the road, and on stage, aptly complementing the lifestyle of the transient creative.
Lightweight Bluetooth headphones for every music enthusiast, featuring critically acclaimed sound and award-winning modular design, developed with music creators all across the world. With Bluetooth 5.0, +40 hours of playback, and highly comfortable, eco-friendly REPREVE® earpads, it's the ideal choice for listening on-the go or at home. Part of the TMA-2 modular headphone system, renowned for its sturdy build and responsible design – Designed to last.
Yeti Out is a music collective and transient think tank that bridges east and west with its series of pop-up raves and record releases. Headed by twin brothers Arthur and Tom along with Eri and a crew of producers, artists and designers, the collective cut their teeth promoting dance parties in London before relocating to Asia to build upon the region's underground music scene.
The euphoria of late nights and early mornings are transformed into DIY events, graphic-heavy artwork and apparel, and audio tapes akin to the crew's resident sets on NTS radio and Rinse FM. Their record label Silk Road Sounds and community radio station FM BELOWGROUND are reflections of youth movements that shape creative culture in cities that never sleep.
Critically acclaimed sound stage specifically designed for studio use with a clear and highly detailed sound representation.
The speaker unit contains a bio-cellulose diaphragm made from bacterial cellulose, an organic compound grown using certain types of bacteria. The precision-grown diaphragm from bio-cellulose is stiffer, lighter, and stronger than regular PET speaker units, allowing the sound-producing diaphragm to vibrate without the levels of distortion found in other speakers. Each of these qualities results in more accurate and detailed sound from the speaker with the ability to retain clarity of sound at high volumes.
---
Whats in the box?
S10 · Wireless – Detailed sound – Bio-diaphragm
Bluetooth® 5.0 with +40h playback time, dual mics, USB-C fast charging. Engineered with a 40mm speaker diaphragm made from stiff bio-cellulose for more defined high-frequency details, more pronounced mid-range, better dynamics, and more natural tonality. Supports also analog cable.
H01 · Slim – PU foam
Slim and lightweight polycarbonate headband with soft, durable PU foam padding.
E10 · On ear – REPREVE®
On-ear memory foam cushions covered with REPREVE®, a soft, lightweight and comfortable performance material with low isolation. Made from high quality fibers from recycled materials including plastic bottles. Emphasises midrange detail for a well balanced sound profile.
C05 · Straight – 1.2m
Straight 1.2m thermo plastic cable. Soft touch surface and perfect for small workstations.
A01 · Protective pouch
Designed to protect your headphones from dust and scratches, the A01 protective pouch is made from soft nylon and features a mesh inside. Fits any TMA-2 and Tracks headphone.
I
nterested dealers, contact a
Streetwise
team member for more information